Wednesday, March 2, 2022, 11:34
The Mission and Outreach Committee is registered our church to have 10 people attend a work project at the Midwest Mission Distribution Center facilities in Illinois June 5-11, 2022. We would leave after worship service on Sunday, June 5th and return on Saturday June 11th. Cost is usually around $200 per person. Dormitory rooms are provided and most of the cost of food is included, depending on the wishes of food by the group.
Registration is now, please make out your check to Faith UMC before April 1st, with MMDC registration in the memo. You do not need to be a member of Faith UMC to attend the mission trip.
---
Tuesday, February 8, 2022, 08:53
---
Wednesday, October 13, 2021, 12:02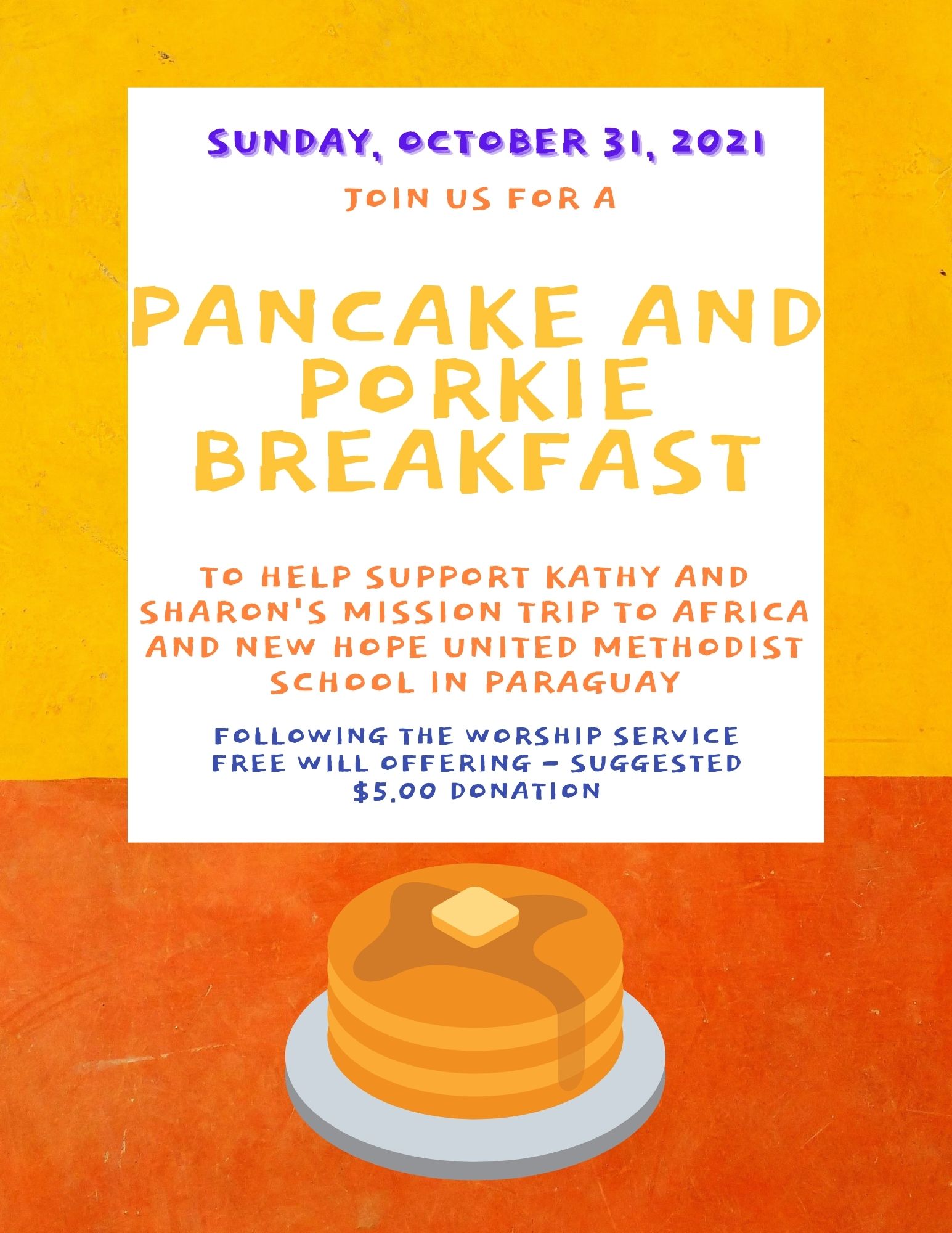 Join us on Sunday, October 31, 2021 for a Pancake and Porkie Breakfast to help support Kathy and Sharon's mission trip to Africa and New Hope United Methodist School in Paraguay. The breakfast will follow our 10:00 am worship service. There will be a free will offering, but a donation of $5.00 is suggested.
---
Wednesday, September 1, 2021, 10:20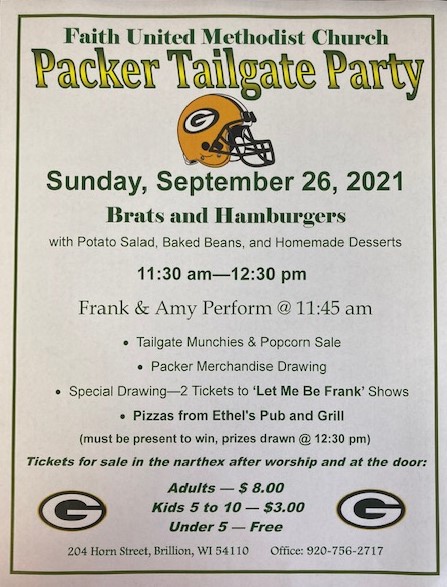 Join us on September 26, 2021 for our annual Packer Tailgate party.
---
Thursday, August 5, 2021, 10:44
Join us on Sunday, August 22, 2021 at our 9:00 am worship service as we welcome the Ambassadors fo Grace. They are a husband and wife duo from Missouri who specialize in great Gospel music, good clean humor, and taking time to recognize any veterans in their audience. They will be performing for about an hour.
---